St. Mark's Roman Catholic Church ... Called by God's love to live the life of Jesus in our world."
MASS SCHEDULE
CLICK HERE FOR LIVE STREAM MASS
All Masses live streamed except for 8:30 AM on Sundays.
Saturday Mass at 5:00 PM

Sunday at 8:30 AM & 11:00 AM

Daily Masses (Monday-Friday) at 8:00 AM
ROSARY
Rosary at 7:30 AM Mon. throuh Fri., prior to 8:00 AM Mass
RECONCILIATION
Confessions are available on Saturdays, from 3:30 PM to 4:30 PM
Join us on Tuesday, December 12, 2023
for Our Lady of Guadalupe
Holy Hour from 6:00 - 7:00 pm
SUNDAY & CHRISTMAS MASS SCHEDULE
Saturday, December 23, 2023 - Mass at 5:00 pm
Sunday, December 24, 2023 - Christmas Eve
Regular Sunday Masses at 8:30 am & 11:00 am
Christmas Eve Masses at 4:00 pm & 10:00 pm
Monday, December, 25, 2023 - Christmas Day
Masses at 8:30 am and 11:00 am
ADVENT 2023-NORTHWEST CATHOLICS ROC
The 7-parish evangelization team has created an Advent flyer which includes Masses for the Feast of the Immaculate Conception as well as opportunities for Eucharistic Adoration, ways to engage your mind and heart, events for the whole family, and local performances—all to help you to prepare for our celebration of God's entrance into our world as a vulnerable infant. We joyfully anticipate the Lord Jesus' glorious return at the end of time! The flyer is on the parish website, and hard copies are available.
Holy Cross, Our Mother of Sorrows, St. Charles Borromeo, St. John the Evangelist, St. Lawrence, St. Leo the Great, St. Mark
ADVENT FOR THE FAMILY
Advent & Christmas Lessons based on the Movie"The Star" Growing in Faith Together
We all know that our lives can be on fast forward between Thanksgiving and Christmas. These materials will help your family through prayer while learning, reflecting and putting your family's faith into action. Weekly material available beginning November 26 to strengthen your family, the domestic church. Material includes prayer, teaching and action for your family during Advent.
G.I.F.T. Programming Materials Available December 3, 10, 17, 24
Then join for a special movie night on Saturday, December 30, 6 to 8:30 PM, following 5 PM Mass at St. Mark's.
CMA 2023/2024
As of December 5th, we have reached 93.4% of our goal...
Deacon Frank's Letter to St. Mark Parishioners on this important Appeal-->CLICK HERE TO READ.
St. Mark's is currently at 68% of our goal as of 10/31/23. Please mail your CMA pledge card back ASAP or you may complete your contribution on line at: CMA ONLINE GIVING FORM
Click here for St. Mark's progress on meeting our goal -->PARISH BY PARISH LISTINGS
ST MICHAEL'S PRAYER & READING CORNER
JOIN US FOR OUR NEXT GATHERING ON SUNDAY, DECEMBER 17TH AT NOON!
Calling all Pre-K to 5th Graders! Join Mrs. Burgio this weekend, November 18th, during coffee hour (Starting Sunday at noon) for the St Michael's Formation and future ones's will be held on coffee hour Sundays. Each session will feature an opening and closing prayer and feature a short book or story. After we Complete the reading, we will share with our friends what we have learned.
Join me in the hall, grab a snack, and let's learn together. Questions? Contact Kristine at: 585-227-6824 x203 or [email protected]
ADORATION OF THE BLESSED SACRAMENT
St. Mark's is looking for individuals who would be willing to commit on Thursdays before the first Fridays of each month for one hour between 12 noon and 7:00 pm. Especially needed are volunteers between 1 - 2 PM/2-3 PM. If interested or questions, please contact Peter Blind at 585-802-9715 or email: [email protected]
"Could You Not Watch With Me One Hour?" This was the question Jesus asked when He needed His followers the most - He longed for their company before His betrayal And passion. Pope St. Paul VI wrote: "The best time you spend on earth is with Jesus, your Best Friend, in the Blessed Sacrament."
Next Adoration is Thursday, December 12th from 6:00 - 7:00 PM ONLY in honor of the Feast Day of Lady of Guadalupe
NATIONAL EUCHARTIST REVIVAL
For Local and National resources, events and information on the National Eucharistic Revival, please click the link below for more details:
Eucharistic Revival | Diocese of Rochester (dor.org)
RELIGIOUS EDUCATION
Children's Liturgy of the Word (CLOW) is offered each Sunday at the 11:00 AM Mass. Contact Kris for
questions
[email protected]
or 227-6824 x203.
For information on Summer 2023 Religion Education offerings, please CLICK HERE
YOUTH MINISTRY NEWS
CLICK HERE for contact information
For St Mark's Youth Ministry, ages 6th grade to 12th grade.
REQUESTS FOR MASS CARDS & PRAYERS
DAILY GOSPEL
Weekly reading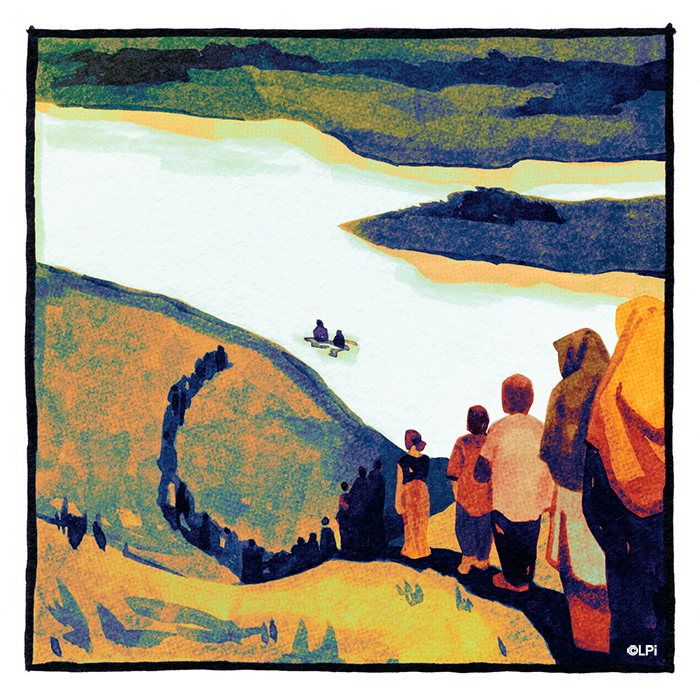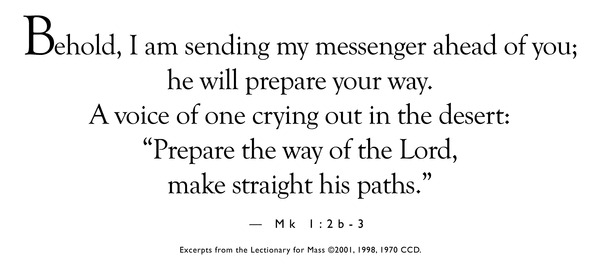 Weekly reading
Readings for the week of December 10, 2023
© Liturgical Publications Inc
SOCIAL MEDIA LINKS
Follow us on Facebook, St Marks Church Greece & St Marks Church Greece Youth Ministry
Follow us on Instagram, stmarkschurchgreece & stmarkgreeceyouthministry
OFFICE HOURS
Monday 8:30 AM - Noon, 12:30 - 3:00 PM
Tuesday - Thursday 8:30 - 11:30 AM
Fridays and National Holidays - Closed
Phone: 585-227-6824
Email:
[email protected]
If you have a medical emergency in which death is imminent, requiring a priest for the Sacrament of the Anointing of the Sick, please call 585-225-3710 and follow the instructions for the emergency contact.
Permission to reprint, podcast, and / or stream the music in this service obtained from ONE LICENSE with license #A-600655. All rights reserved